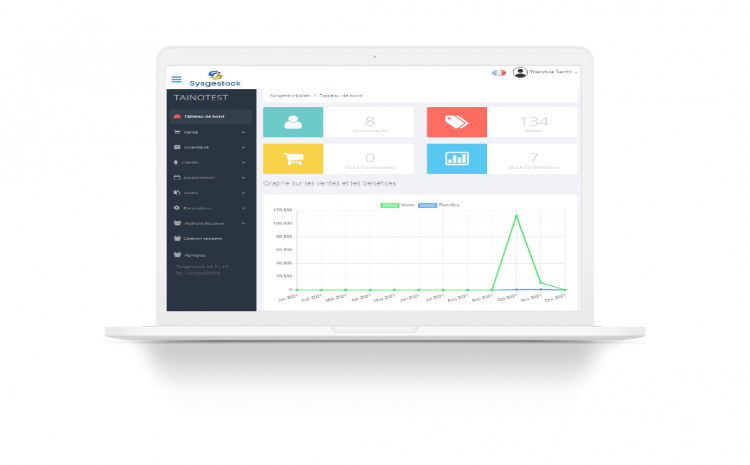 TainoSystems Launches Sysgestock, A New Cloud-based Business Sales and Inventory Management Platform
Sysgestock is a cloud-based ePOS solution ideal for scaling a business to the next level with a sales and inventory management platform. Sysgestock is available in monthly and yearly based packages at affordable prices.
TainoSystems, a leading software development company based in Canada, introduces Sysgestock, a new cloud-based sales, and inventory management platform. TainoSystems' new ePOS Cloud-based solution, Sysgestock, was launched on December 9th. It revolutionized a company's sales and inventory management with a simple cloud-based platform. The Sysgestock platform is an all-in-one management solution for companies globally. Sysgestock brings together all key sales functions into one simple and intuitive platform.
Sysgestock allows companies to easily access management and sales tools, allowing users to manage inventory, sales data, warehouses, customer information, and more. Sysgestock promises to transform sales and boost performance, a low-cost, high-impact platform.
With 24 years of expertise in developing management software, TainoSystems takes a creative approach to software development, understanding their clients' key issues and developing innovative time and cost-saving solutions.
Winslas Anilus, CEO at Taino Systems, says, "Sysgestock is a simple online sales and inventory management solution for your business. It has rich features to make your business sales and inventory management become more effective and profitable without utilizing many costly standalone platforms. All key features like CRM, Sales, and Inventory Management are integrated into a single platform. The most important thing about this Sysgestock platform is that it is a cloud-based platform & mobile-optimized. This means that you can access the platform anywhere and anytime from your smartphone."
About TainoSystems
Taino Systems is a leading software development and IT company from Canada. They specialize in providing tailored solutions for businesses that need to enhance their productivity with management software solutions. Their services range from creating mobile apps, web applications, software developments, website designs, ECommerce, and more. For more information about TainoSystems' new platform, or get a free demo of Sysgestock, please visit www.sysgestock.com.
Contact:
TainoSystems Canada Inc.
1555 Boulevard de l'Avenir, Laval, QC H7S 2N5, Canada
info@tainosystems.com
+1-514-380-5826