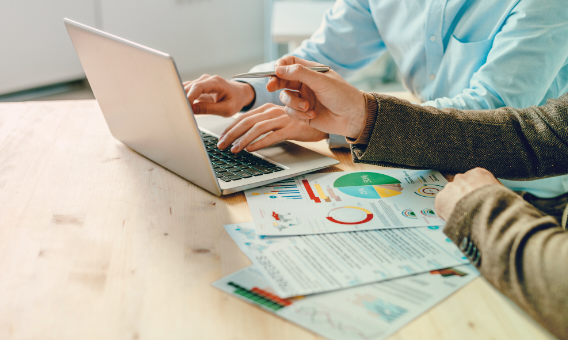 What is Ecommerce Optimization?
If you're selling online, you're going to want to do everything in your power to engage the widest audience. The best way to do this is to optimize your website. Ecommerce optimization is the implementation of a range of strategies to improve your website and ensure the maximum number of visitors are converted into customers. But how do you optimize your website in order to do this?
Let's have a look at some of the best key strategies to engage and convert your visitors.
1.    Attract Customers with the Latest Advertising Techniques
Advertising is the backbone of traditional marketing, but traditional advertising isn't as impactful as it used to be. TV adverts and billboards are not only expensive, they tend to have lower conversion rates, positioning themselves more as a tool for building brand awareness instead of converting sales. Consider the different ways in which your potential customers could be made aware of your brand and persuaded to visit your website.
This could be using social media for example. Your audience will most likely use various social media channels in their day-to-day life, so it's important that you're appearing there and engaging them on multiple touchpoints. This could be through organic posts, mainly reaching your current followers, or paid posts (often referred to as sponsored posts) which would reach the potential audience that is not currently following you. You could even use your platform to have direct engagement with your audience through the messaging system, answering any queries or offering promotional discounts.
Email marketing is also a popular strategy engaged by ecommerce brands. Using an email marketing platform, you could send out regular newsletters to those on your mailing list, send out promotions or encourage customers to revisit your website if they interacted with it then left.
These advertising techniques are not only highly converting, they're also surprisingly low cost (as long as you stick to your set budget). Give it a try today and see if you can convert more customers.
Website Usability
This may seem like an obvious one, but you'd be surprised how many ecommerce websites lose out on businesses due to poor website usability. Usability covers everything from loading speed to page navigation and accessibility. All aspects of your website should create an engaging customer experience that guides your visitor from one step to the next, all the way to the point of sale and beyond.
How can you improve your website usability? Well, the first thing you need to do is run an audit. Using Google PageSpeed Insights, enter your website's URL and get insights into how your page is performing according to Google. If your page is slow to load, you can work out what elements are slowing it down (e.g. photos or videos), and optimize them in order to increase loading time. Your page loading speeds are important as Google takes it into account when ranking websites on its search engine. The slower it is, the lower it will rank.
The next part of your audit will be to run visitor tests. Have someone test your website and give you (honest) feedback about how accessible pages are, whether the customer journey makes sense and if it's encouraging them at multiple touchpoints to make a purchase. If your website isn't doing this, make the changes necessary to ensure it does in the future.
Improving your website usability will guarantee an improvement in visitor experience, which leads to higher conversions.
Understanding The Ecosystem of Your Customer Experience
Customer experience is one of the best ways to guarantee sales conversions on your ecommerce site. Understanding the ecosystem of your customer experience is the best way to support navigating visitors towards your products and converting them into customers.
Creating a positive customer experience cycle starts from search engine optimization (SEO) and ends with building customer loyalty. Every step of the cycle should be carefully thought through and curated to ensure maximum customer satisfaction.
If you're struggling to find where to start, grab a pen and paper and draw what you envision your customer lifecycle to look like, from finding your website on a search engine, all the way through to completing a purchase. Are there any times your customer might hesitate to purchase, or abandon their cart? If so, you can plan intervention tactics at these points, such as a popup offering a discount. Make sure at every stage of the customer lifecycle, you're actively moving your custom onto the next step, all the way to the sale and after.
Building A Better Online Business Starts With Becoming An Expert In Ecommerce Optimization
So there you have it, some top tips to help to optimize your ecommerce website in order to convert your visitors into customers. By becoming an expert in ecommerce optimization, you'll be able to maximize the potential of your website and grow your customer base.
Want to find out more about how Sysgestock can help you grow your online or in-store business? Get in touch today by contacting info@sysgestock.com.