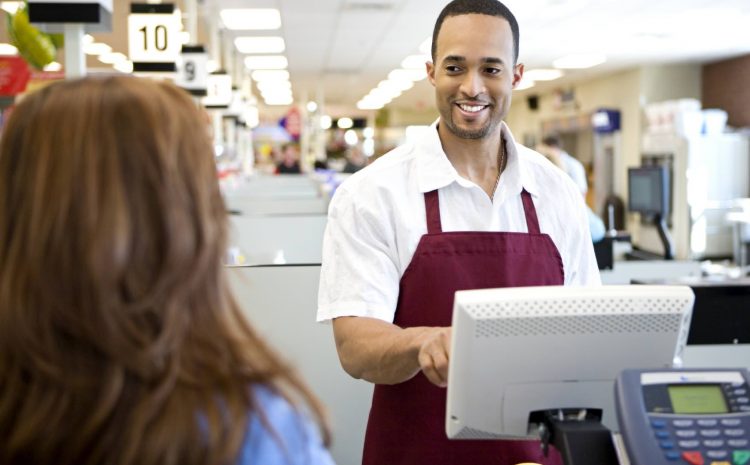 Introduction: What You Need to Know About Point of Sale Systems
If you're reading this article, you probably already know that you might need a Point of Sale (POS) system for your business, but you might not know exactly how they could give your business added value.
Before we get onto that though, let's start with the basics – what is a POS system?
Essentially a POS system is usually hardware or a cloud-based platform that allows your business to make sales. But in reality, a really great POS should do so much more than that! Today you'll learn that not all POS systems are built equally, and how to make sure you invest in one that adds real-time benefits to your business.
Why You Should Consider Investing in a (Good) POS System
Why should you invest in a point-of-sale system for your retail store? Because if you're selling, you're going to need one.
Why should you invest in a good point of sale system? Because it could transform your business. Good POS systems don't just track your sales; these days they can track your inventory, warn you when you're about to run low on popular stock, and help you to manage warehousing and deliveries. Think of it as your all-in-one retail management system. You can even use your POS to track your customers' buying habits and analyze how best to provide for them.
How POS Systems Can Improve Your Customers' Experience at Your Store
Knowing your customers is the first key step in being able to provide them with the highest quality shopping experience. By utilizing your POS, you can find out about individual buying habits, what products each customer is most interested in, and how much they like to spend. Using this information, you can send your customers promotional discounts and coupons that you know will interest them and encourage them to shop with you on a regular basis.
How Your Point of Sale System Can Help You Stay Compliant
When running any business, it's important to know how to stay legally compliant – luckily, your POS is here to help you. Use your POS system to securely store customer data, run profit and loss data reports and ward of hackers with cloud-based encryption. Let your POS focus on keeping you compliant, whilst you focus on optimizing your business.
Choosing the Best Point of Sale System For Your Business Needs
There are lots of choices out there when it comes to POS systems, so you want to choose the best one for your business. Sysgestock is a cloud-based POS that allows you to manage sales, deliveries, staff and inventory all in one place. Its cloud-based technology offers a highly secure system ensuring you remain compliant throughout. And at a low monthly fee, you can be sure that Sysgestock keeps your outgoings low, allowing you to focus on boosting your profits.
Speak to our sales team today to find out more: info@sysgestock.com