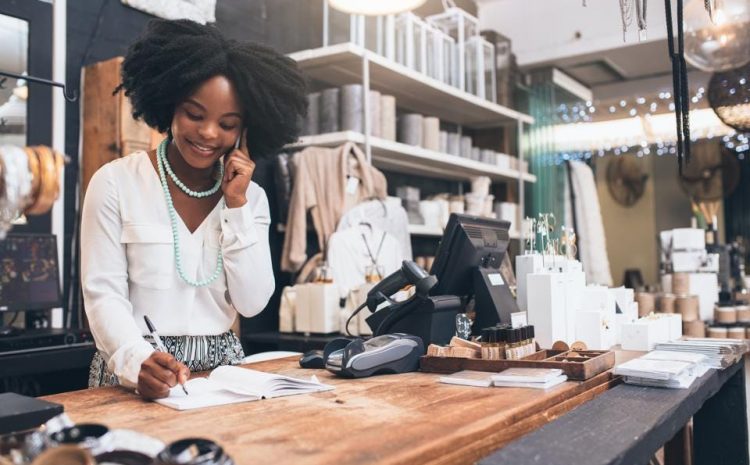 1) Organize
The key to any good business is good organization. Whether that's the layout of your store, your stock inventory or staff shift schedules, running a profitable retail store requires consistently high levels of organization.
If organization is an area that challenges your business, make sure you take the time to start planning further ahead, sit down with your employees and delegate responsibility to them (such as planning your shop layout or organizing shifts). Once you start to organize more elements, you'll start to see everything running more smoothly and effectively, allowing you to focus more time on growing your business.
2) Consistency is Key
You know what they always say? If it ain't broke, don't fix it. There are always going to be elements of your business that you could improve on, but there will also be areas where you are stronger, whether that's customer satisfaction, loyalty or anything else you believe benefits your business.
Don't forget that these elements are directly linked to your business' profitability, and so you don't want to let them fall behind whilst you focus on something new.
3) Happy Employees Equals Happy Customers
Your employees aren't just the face of your business, they are your business. They're often the first point of contact for your customers, and their customer service will have a direct impact on whether that customer plans to return or not for future business.
It's crucial to any customer facing business that their employees are happy to work there. This isn't just because poor customer service can lose you business; high employee turnover can also end up costing your business. Taking into consideration the cost of recruitment and training for new employees, this can end up adding to thousands of dollars over the years.
There are plenty of ways to ensure you keep your employees happy, from having fair and transparent shift scheduling, to offering additional benefits such as wellbeing pay.
4) Develop a Brand with Character
Consumers are used to seeing the same things in retail over and over. So why not show them something different? Your brand should have character, be individual and stand out from the rest.
If your brand was a person, what would they look like? How would they act? By personifying your brand, you'll gain insights into how your brand will be viewed by your target audience. You want your brand to be the type of person your target audience would like to hang out with (not be embarrassed to be seen with).
5) Create an Inviting Environment
There's nothing worse as a customer than wandering into a store and immediately being accosted by a member of staff, desperate to make a sale. Your store should create an atmosphere that makes people want to stay, browse and feel free to ask questions about your products. Make sure your products are laid out in a way that you believe matches your customer journey, and ensure your staff are able to casually check in with customers without scaring them off.
6) Increase Your Online Presence
Since the pandemic began, the retail industry has dramatically changed in terms of what consumers expect from their buying experience. With 80% of US consumers now shopping online, it's essential that you're able to build an online presence that meets the expectations of your customers. This means building a strong social media presence, and making sure your website is easy to navigate. Use a social media calendar to make sure you're posting regularly, this will help you to keep on top of your online duties as part of your everyday activities.
7) Keep Your Inventory Updated
It's every business owner's nightmare to have a customer make a big order and realize you can't fulfill it due to being out of stock. Using Sysgestock's POS intuitive inventory tracking software, you can automatically track stock changes as the sales come through and even flag any items that are hot sellers, so you can purchase more before you run out of stock.
Never miss a sale again!
8) Don't Settle for Less Than Perfect
Your business may be running along smoothly, making decent sales and keeping its head above water, but could it be doing any better? There are always elements of your business that you can grow and improve, and it's in the interests of your business to build on them. Don't settle for less than the best.
9) Invest in Customer Loyalty Programs
Want to keep your customers coming back? Then give them a great reason to. Customer loyalty schemes have long been a way for large retail companies to keep their customers coming in regularly, but that doesn't mean that small businesses can't take advantage of these too. With over 72% of Americans belonging to at least one loyalty programme, they clearly have popularity with the general public.
The best part? It doesn't need to be complicated. Coffee shops are a great example of a simple, cheap and easy to set up loyalty scheme. All you need is a small loyalty card and a rubber stamp – buy 10 coffees, get 10 stamps and get your next coffee free. Why not try offering a discount for a customer's 5th purchase? Or a free gift? The possibilities are endless.
10) Track Results
If you've been following all the tips above, you're sure to see a positive improvement. Just don't forget to track your results – this way you can see what areas you've had the most improvement in, and which have impacted your profits the most!
Using Sysgestock POS, you can track every aspect of your business from sales and inventory, to deliveries and profits. See what's selling well, how your promotions are doing, and how loyal your customers are.
By tracking the results of your efforts, you'll be able to strategize your next steps to ensure you continue to optimize your sales and boost your profits.